[wpcdt-countdown id="1910″]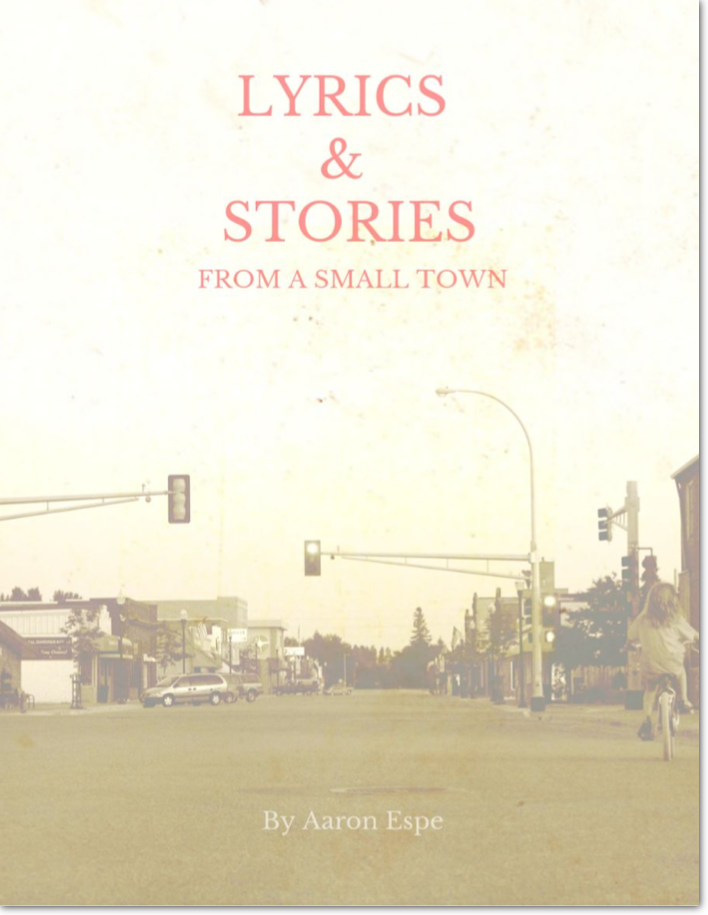 LYRICS & STORIES FROM A SMALL TOWN – eBOOK
• Go Behind the Scenes
• Learn What Inspired the Songs
• Get Links to Unreleased Versions and Rare Photos
---
⭐️⭐️⭐️⭐️⭐️
Relatable in so many ways
[This book] sheds new light on facets of these songs that make them even more meaningful. The stories are relatable in so many ways, and bring to mind the magical moments of fear, love, doubt, and joy that inform and shape a life. Simple lines, such as the one about Mrs. Glassman who never cashed the $20 check for Aaron's first guitar, speak simply and deeply about the things that make us who we are and call to mind countless personal memories.
Dale Pratt (Greeley, Colorado)
⭐️⭐️⭐️⭐️⭐️
Would Recommend!
I really enjoyed reading how the songs came about. This album (Songs From a Small Town) is one of my all-time favorites, and the e-book enhances the experience by making it more personal and familiar. Another great bonuses are the inclusions of demos, and photos.
John Niño (Manila, Philippines)
⭐️⭐️⭐️⭐️⭐️
Written about in such an endearing way
I loved reading Lyrics & Stories From a Small Town. The community in the small town is written about in such an endearing way. It reminds me of a simpler time. The Small Town album is one of my all-time favorites.
Lee Anne Patkos (Philadelphia, Pennsylvania)
⭐️⭐️⭐️⭐️⭐️
Invaluable
I loved the e-book because I love stories, details, background information, and the inside scoop. And learning the stories about where Aaron was coming from when writing "Songs from a Small Town" was invaluable. Aaron's songs hold deep meaning for me for specific reasons, and they have become even more special as I've learned why they hold meaning for him, too. Now, when I listen to these songs, I smile as I remember his stories. Like for example, that he almost kept the word "lest" in the song, "Tuesday Morning". And I'll be honest, I now sing, "Call me lest I call for someone" when I'm singing along. Sorry, Aaron. 🙂
Karen Courliss (Mishawaka, Indiana)
---
Excerpt From: Aaron Espe. "Lyrics & Stories From a Small Town." Apple Books.
"Let me start by saying I'm not entirely comfortable releasing any of this. It feels a little self-indulgent. It feels like something my Scandinavian ancestors would frown upon. After all, the mantra of my childhood — "Keep it to yourself!"— is nowhere to be found here.
I also don't want to mess up your view of any of my songs (unless, of course, I could improve it). What if you learn something that doesn't fit your experience with the song? Worse, what if you just think everything I say is boring.
The only comfort I take in releasing this little book is that I've never been comfortable releasing anything. Songs, albums, blog posts, letters to Santa. It's scary every time.
But so many of you […]"