Instantly get everything Aaron makes, and then some.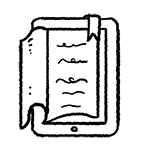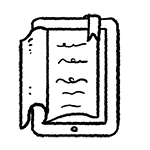 Are Any of These You?
Has Aaron's music been meaningful in your life?
Do you enjoy reading his blog posts and stories?
Is it valuable to have an artist you can reach out to directly and have thoughtful conversations?
Would you like to see Aaron's paintings and other works besides music?
What if you could directly contribute to the success of his career and getting more music out into the world?
How It Works
Step 1: Click the subscribe button below.
Step 2: Follow the prompts to create an account.
Step 3: Instantly get everything Aaron makes, and then some.
Try It Risk Free
Easily unsubscribe at anytime
Get a full refund for any months of your subscription
No questions asked
What Subscribers Say…

Message from Aaron:
Hey, friends! I'm thrilled to announce my new subscription service powered by Bandcamp.
It's about time you had easier access to all my music and especially bonus material, like the Secret Songs and other exclusive content.
No more announcements getting buried in your social media feeds or your inbox.
Everything will go straight to the free Bandcamp app for you to easily access on your favorite device.
One of best parts is that when you subscribe you'll be supporting music in a more sustainable way. Other platforms have their place, but I love how Bandcamp makes it possible for music consumers to become active participants in filling the world with more of the music they believe in.
Subscribe for as little as $5/month.
Love,
Aaron
P.S. When you subscribe, you'll immediately get:
– All the new music I make. Stream it instantly on your mobile device via the Bandcamp app, (also available as a high quality download).
– My entire back catalog of music (over 200 tracks) given as a bonus.
– Subscriber-only tracks (live recordings, demos of upcoming tracks, interviews, b-sides, and more).
– 20% off all CDs, vinyl, t-shirts, and other merch
– Exclusive access to the subscriber community, where I'll post messages, photos and video, have conversations with supporters and answer your questions.
– First chance at concert tickets, live-streaming concerts, and more.