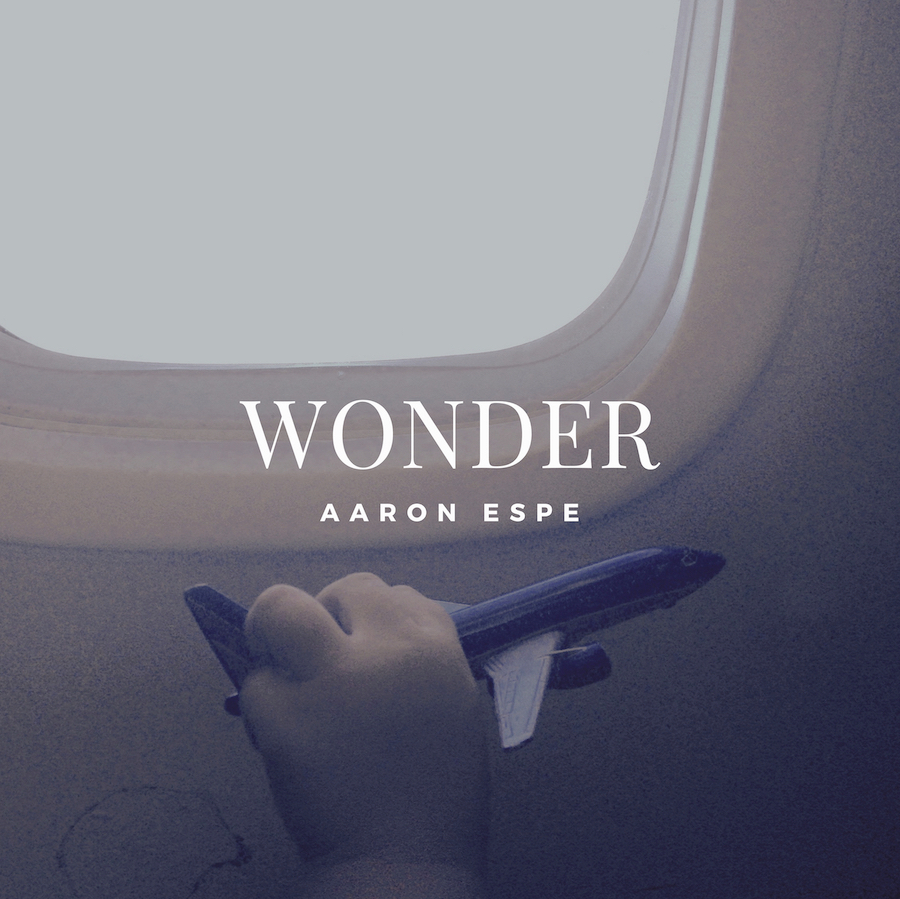 LISTEN NOW
Apple Music | iTunes | Spotify | Amazon Music | Google Play
---
ABOUT THIS SONG
I hope you know how incredibly difficult it was for you to be born. I don't mean the actual delivery part. I mean all the stories and details that had to unfold before you. Like your parents meeting each other. And their parents. And so on.
Then combine all those stories with basic biology. The odds of you being born are about 1 in 400 trillion. Google it.
Life can be tough sometimes (and the afternoons eternal) but I'm begging you to remember that you made it here.
---
LYRICS
WONDER
(AARON ESPE/FRED WILHELM)
THERE ARE DAYS WHEN THE SUN COMES OUT
REACHING THROUGH THE CLOUDS
AND I DON'T KNOW HOW TO EXPLAIN
THE FEELING THAT I GET
WHEN IT RAINS PEOPLE STAY IN
KIDS WRITE THEIR NAMES IN
WINDOW PANES THAT THEY
STEAMED UP WITH THEIR BREATH
BOYS AND GIRLS IT'S A BIG WIDE WORLD
WITH A BILLION STARS WE'RE UNDER
IT'S A MIRACLE TO BE HERE AT ALL
TO HEAR THE CALL OF THUNDER
ISN'T THAT A WONDER
WELL I WAS WALKING DOWNTOWN
WHEN I HEARD SOMEBODY SHOUT OUT
MY NAME FROM THE WINDOW OF A PASSING CAR
I JUST LAUGHED AND WAVED BACK TO 'EM
EVEN THOUGH I HAD NO IDEA WHO THOSE PEOPLE ARE
YEAH, THEY WERE GOING THEIR WAY, AND I WAS GOING MY WAY
AND THAT SUN WAS SINKING LOWER ON ITS TRIP ACROSS THE SKYWAY
BUT FOR A MOMENT WE WERE ALL THERE
TOGETHER ON THE BOULEVARD
BOYS AND GIRLS IT'S A BIG WIDE WORLD
WITH A BILLION STARS WE'RE UNDER
IT'S A MIRACLE TO BE HERE AT ALL
SPRING, WINTER, FALL AND SUMMER
ISN'T THAT A WONDER
SOMETIMES IT'S HARD TO SEE
WHAT'S RIGHT IN FRONT OF ME
I NEED TO STEP BACK TO SEE
THE WONDER
---
CREDITS
Written by Aaron Espe and Fred Wilhelm
Produced by Aaron Espe
Mixed by John Rausch
Mastered by Greg Reely
All instruments and vocals by Aaron Espe except:
Drums: JT Bates
Cellos: Dave Eggar