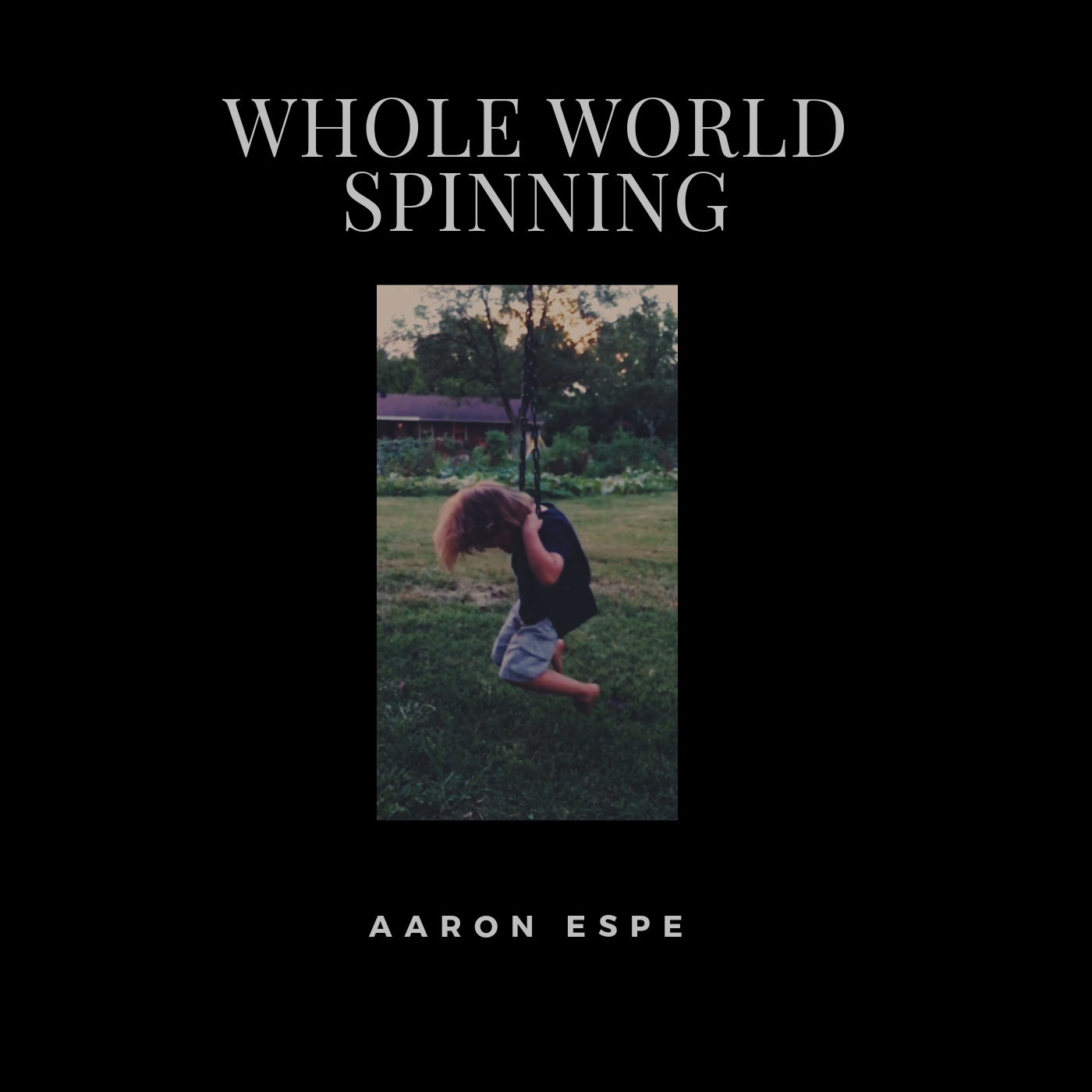 LISTEN NOW
Apple Music | iTunes | Spotify | Amazon Music | Google Play
---
3 WAYS YOU CAN HELP
Do you listen on Spotify? Click the heart shape next to the title of the song. (If on a smartphone, click the "…" and then the heart shape.)
Listening on iTunes/Apple Music? Go here and write one sentence about how this song makes you feel.
Listening someplace else? Share this link aaronespe.com/wws on social media or email.
---
ABOUT THIS SONG
My wife Heidi says this song feels like a snow globe or music box. I don't disagree. When I wrote it I distinctly remember having the feeling of being on the tilt-a-whirl at the Roseau County Fair. "Whole World Spinning" is the fifth single off my EP Wonder (out Nov 15). Listen and see what you think.
Love,
Aaron
---
LYRICS
WHOLE WORLD SPINNING
I'LL KNOW IN THE MOMENT WHEN THE MOMENT IS RIGHT
I'LL KNOW WHEN I FEEL THE FEELING TONIGHT
WELL SOMETIMES I'M A FOOL, AND I, I COME UNDONE
IF LEFT UP TO ME I KNOW IT COULDN'T BE WON
YOU, YOU KEEP MY WHOLE WORLD SPINNING
YOU, YOU KEEP MY WHOLE WORLD SPINNING, YOU
SO LAY IT ALL ON ME LIKE A WARM-BLANKET NIGHT
WHATEVER YOU'RE FEELING, BELIEVE ME IT'S RIGHT
'CAUSE I'VE BEEN A FOOL, AND I, I'VE COME UNDONE
IF LEFT UP TO ME, I KNOW IT COULDN'T BE WON
YOU, YOU KEEP MY WHOLE WORLD SPINNING
YOU, YOU KEEP MY WHOLE WORLD SPINNING, YOU
YOU KEEP MY WHOLE WORLD SPINNING, YOU
YOU KEEP MY WHOLE WORLD SPINNING, YOU
---
CREDITS
Dave Eggar – cellos and string arrangment
John Rausch – mixing
Greg Reeley – mastering
August Espe – boy on cover
Aaron Espe – guitars, vocals, production