Read time: 3.5 min
PATRON UPDATE: We currently have 30 (very awesome) patrons supporting my music and this newsletter, keeping it free to the reader. We're trying to get to 100 by March 1. Can you help? You'll get instant access to my secret songs playlist of unreleased tracks, plus I will love you.
---
I hope you've been having a good week. Here's this week's 3 on Thursday, where I share
The Making of "Tilt-A-Whirl" Part III: Rosie Thomas
The Most Inspring Thing I've Seen Lately
On Songwriting: It's Like Naming a Child
All right, here we go…
1 of 3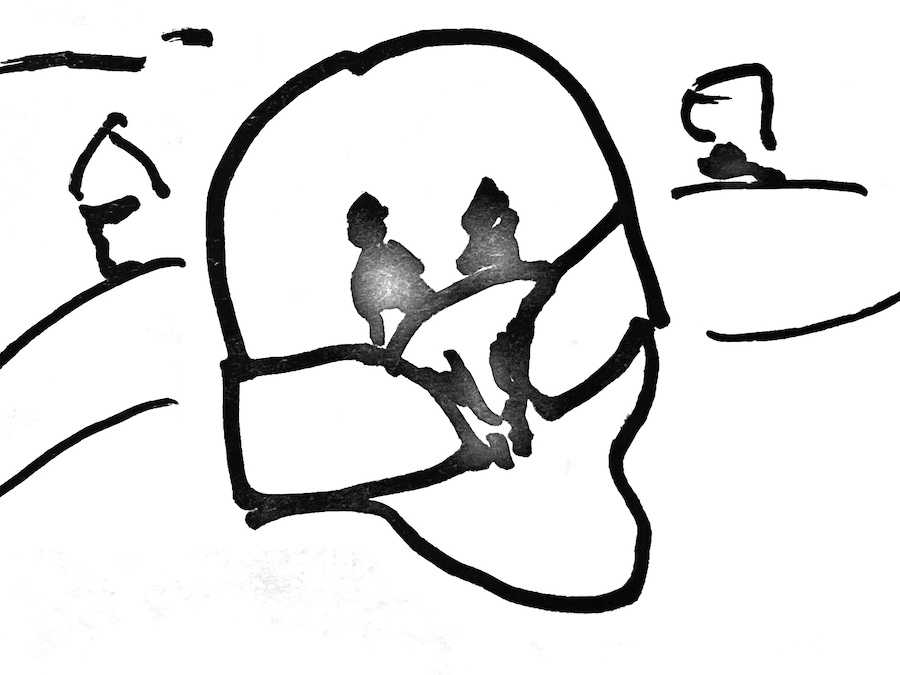 The Making of "Tilt-A-Whirl" (Part III): Rosie Thomas
(The YouTube version of this post is here.)
As much as I despise the internet some days, I have to admit, it often brings people together.
My sister Ingrid and her husband Doug met through online dating. I met my songwriting mentor on Myspace (remember Myspace?). And let's not forget how the internet brought Rosie Thomas into my life, which is the exact story I'm about to tell you now.
I first heard the name Rosie Thomas in 2006. I was doing some gigs in LA, and a friend of mine (that Myspace songwriting mentor I just mentioned) was producing her latest album. He raved and raved about her and then sent me home on my long drive back to Denver with two of her CDs. If Songs Could Be Held and When We Were Small. I fell in love with her voice and songwriting. It was a pure and innocent sound. I could tell we both shared an appreciation for nostalgia. She was signed to Sub Pop records and was friends with nearly all my artist heroes: Sufjan Stevens, Damien Jurado, Iron and Wine.
At the time, I didn't have any reason to think we would ever collaborate. She was way further ahead of me in her career. After all, I was still cold calling coffee shops to perform in.
But then years and years passed. Fourteen, to be exact.
I was sitting in a hospital parking garage waiting for a phone call from a labor and delivery nurse. She was going to give me the okay to enter the hospital. My wife Heidi was in labor with our soon-to-be fourth son. It was the beginning of the pandemic, and protocol meant only Heidi was allowed in until she was assigned her own delivery room. Then I could come in.
Anyway, it must have been 1am. I remember the quiet broken by the occasional car driving by. I was passing time and easing my nerves with Instagram.
In the middle of a rabbit hole of clicking and scrolling one video caught my eye. I noticed a familiar building. It was a gray industrial type building a block from my house on my daily walking loop. There were kids in the photo I also recognized. Neighbors from a few houses down. I'd never met their parents, but we often waved to each other when passing.
My eyes moved from the building to the kids, and that's when I saw the account icon and name. It said Rosie Thomas Official.
Rosie Thomas was my neighbor.
Two years later we would be recording music together and our families would be sharing life.
Thank you, internet.
For all of you out there who haven't met your neighbors literally feet from your front door. Maybe a satellite way out in space can help connect you.
2 of 3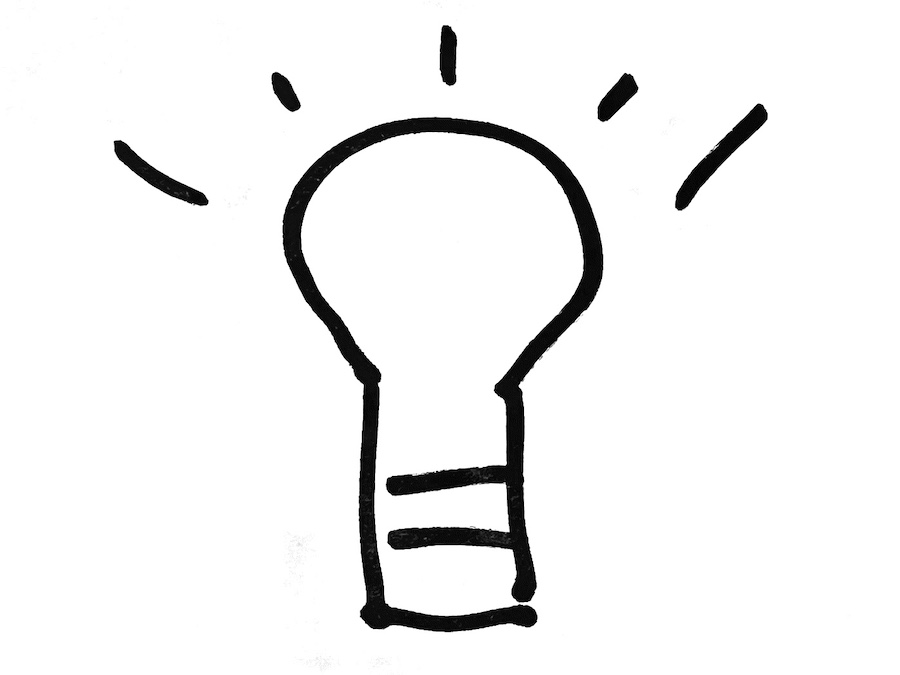 The Most Inspiring Thing I've Seen Lately
(The YouTube version of this post is here.)
The most inspiring thing I've seen lately is a series that director David Lynch (Twin Peaks, Mullholand Dr.) did on YouTube called What's David Working on Today?
It's just him taking selfie videos of what he's up to.
My favorite is him repairing his pants, but I also really like his philosophy on why you might try building something instead of buying it. He describes that philosophy toward the end of a video of him making an iPhone holder.
The series inspires me because David Lynch is an artist in his final act. But he's still creating and figuring ways to solve problems. His curiosity is still intact and I love seeing him follow it along with the quirky ways it plays out.
In one of my morning mantras, I say that "I believe my best days are ahead of me, not behind me." While it might sound strange, David Lynch making these videos gives me hope.
P.S. I would never have uploaded this video of me and my paper cutter if I had not watched David Lynch's series. I'm not saying it's a good video, I'm just saying he gave me the courage to try something different.
What's the most inspiring thing you've seen lately? Let me know!
3 of 3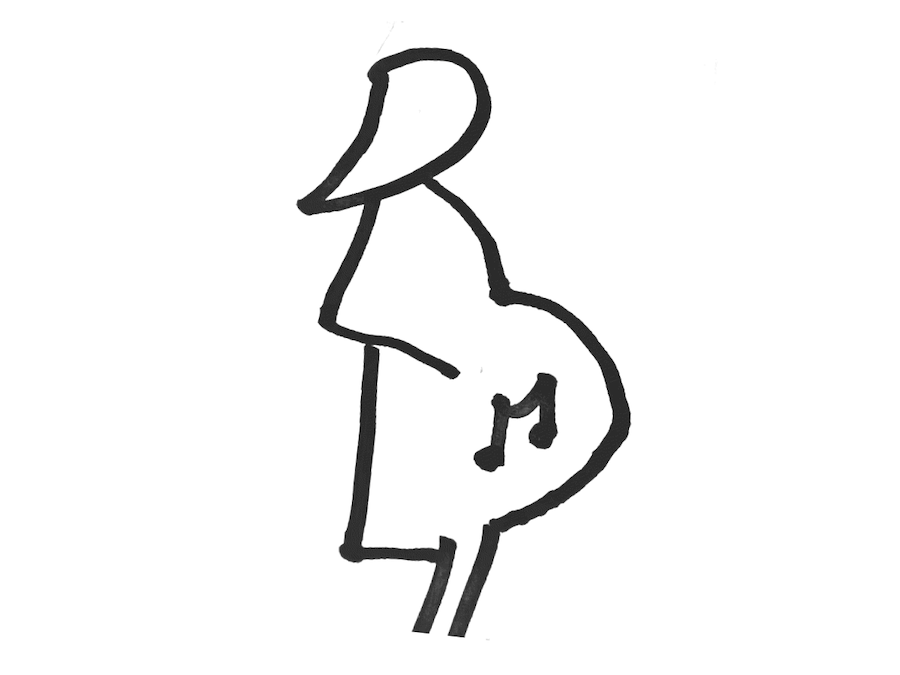 (The YouTube version of this post is here.)
On Songwriting: It's Like Naming a Child
It's easy to get excited about your half-written song. Rather than finish it, you email your verse and chorus to 25 friends. You just can't help yourself. That dopamine hit of validation would feel so good right now.
Well, get a grip, ok? I urge you not to share your excitement too soon. Why? It's like naming a child.
Before the baby's born you've got two choices: tell people the names you're thinking of or keep them a secret.
Let's say you tell them. Sure, you'll get people who say, "I love that name!" But you'll also get people who tell you that's their dog's name. Or worse, you'll get polite nods with "Interesting." Pretty soon you're questioning every name you've ever loved.
But it's your own fault. You let too many people into your creative process.
If you absolutely must share your excitement about your unfinished song, just share it with one or two trusted friends. People who can give you enough information to make the song better, and enough encouragement to help you finish it.
Go the other route and you'll invite too many voices inside your head. Pleasing all of them will be impossible.
---
---
Ok, that's it for this week. Thanks for reading! As always, feel free to reach out to me for any reason.
Love,
Aaron
P.S. To directly support this newsletter and my music, please consider becoming a patron! There's fun perks. Learn more here.